Propel Your Business with Expert Travel & Tourism Marketing.
Experience growth like never before with bespoke marketing strategies tailored for your unique needs.
Welcome to the Tourism Marketing Lab, your gateway to growth in the vibrant world of travel, hospitality, and tourism. As a specialized digital marketing agency, we work exclusively with businesses within the travel and tourism sectors – from travel agencies and tourism boards to transport and logistics companies.
We understand your unique challenges and opportunities in an industry characterized by intense competition and rapidly evolving consumer behaviors. And with our in-depth knowledge, we craft targeted, effective strategies that amplify your online presence, engage your audience, and drive business growth.
Whether you're a travel agency seeking to stand out in the digital landscape, a tourism board aiming to showcase the unique charm of your locale, or a transport and logistics company striving for seamless customer experiences, we are your partners in navigating the digital journey.
We leverage the power of digital marketing to help your business reach its full potential. Let us guide your path to success in the dynamic, fast-paced world of travel and tourism.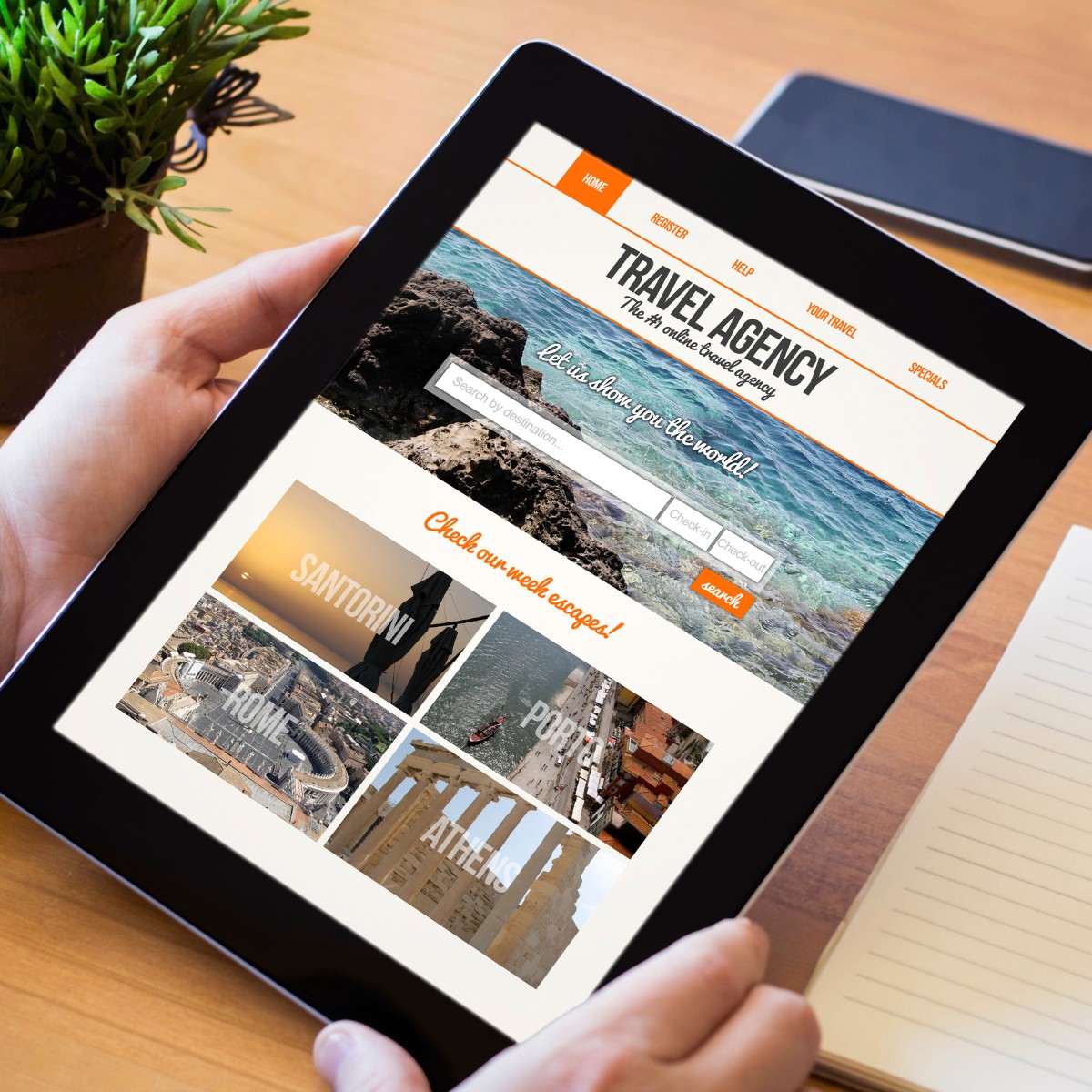 Travel Agencies
In today's online travel landscape, standing out can seem like an uphill battle. But, we see it as a golden opportunity. As a travel agency, your unique insights, curated travel experiences, and personalized services make you invaluable to travelers.
Our role? Ensure your potential customers see, hear, and appreciate these strengths online. We utilize innovative strategies to enhance your organic visibility, helping you to reach more travelers, showcase your unique offerings, and compete effectively in the digital space.
We are here to equip you with the tools to navigate the online world successfully and champion your agency in a crowded digital marketplace.
Tourism Boards & DMOs
As a tourism board or DMO, you possess a treasure trove of authentic, local knowledge. This is a massive, untapped opportunity.
Our unique framework first harnesses your authoritative position to help you reach your true potential in organic visibility – a feat not many can claim. But we don't stop there. Once you reach a broad audience, we weave effective marketing strategies into the mix.
We craft compelling narratives illuminating the hidden gems of your locale, enticing travelers who were unaware of your destination or simply visiting a popular attraction nearby to explore more.
Our aim? To showcase the unique charm, adventure, and cultural experiences your destination offers, encouraging more visitors to venture off the beaten path and discover the magic that lies within your region.
Transport & Logistics
The world of transport and logistics revolves around two things: efficiency and a seamless customer experience.
Your travelers demand smooth interactions; we're here to help you deliver just that. Whether airlines, train services, ferry operators, cruise services, or car rentals, we're here to elevate your digital presence and optimize every aspect of your customer journey.
Through meticulous, data-driven strategies, we streamline your booking process, make your services more discoverable, and build a robust online reputation that ensures travelers choose you as their preferred mode of transport, time and time again.
Why Choose TML as Your Tourism Marketing Agency?
Navigating the complexities of the tourism industry demands a marketing partner to understand your unique challenges and opportunities. At TML, we don't just create strategies; we build partnerships that lead to your success.
Tailored to Your Business
In the ever-evolving travel landscape, a one-size-fits-all approach doesn't cut it. We go deep into your business specifics, honing strategies that resonate with your guests and optimizing your digital footprint.
Data-Driven for Maximum ROI
No more shooting in the dark. We employ data-driven methods, focusing on tangible results that maximize your return on investment. With our proven frameworks constantly improving, you're always ahead of the curve.
Personal Attention, Optimal Results
Quality over quantity – that's our mantra. We partner with a select number of businesses, ensuring you receive our undivided attention. Collaborate directly with David and say goodbye to dealing with multiple project managers.
No Contracts
We don't believe in long-term contracts or commitments. Our results speak for themselves, so you'll want to keep us on your team.
Our Process
Your business and location are unique, and so are your guests. With this in mind, we draw from your business specifics, industry trends, and guest expectations. The result is a comprehensive digital marketing strategy that enhances your brand, captivates your audience, and drives growth.
What People Say About Us
David was incredibly helpful during a site audit. He was knowledgeable about everything SEO and provided massive amounts of insight. From front-end SEO to technical SEO, the changes that he recommended have already increased my site speed and traffic! I'd recommend him to anyone who wants to know what they don't know 🙂
Rachel G.
Very Straightforward and got right to the point. Very knowledgeable about the subject and was willing to go above and beyond.
Eric L.
Reach out to Us Today to Get Started
Ready to skyrocket your travel and tourism business? Contact us today for a free consultation. Let's begin your journey to success with a marketing agency that truly understands and values your unique needs.
Your success story awaits. Let's write it together with TML.